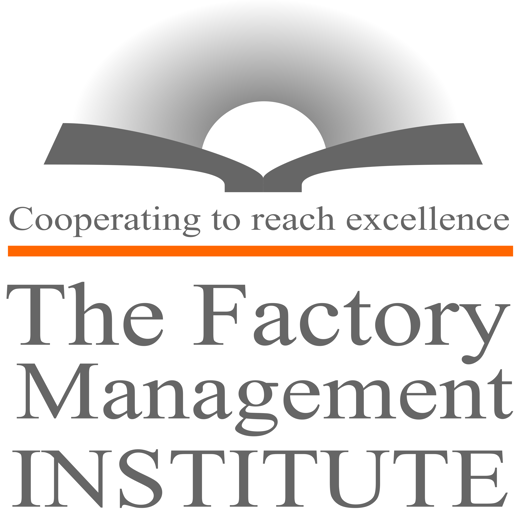 La enciclopedia de Gestión de Fábrica en formato Ebook y Papel
The Factory Management encyclopedia in Ebook and Paperback

La enciclopedia de Gestión de fábrica muestra el modo de gestión de fábrica y las herramientas necesarias para desarrollar un estándar de fabricación Just-In-Time o JIT, Control de Calidad Total, y la mejora continua o KAIZEN, desde el punto de vista empírico de las empresas pioneras en estos procesos y la visión experimentada e internacional del Consultor y Sensei Koichi Kimura.
La serie de libros de la enciclopedia de Gestión de Fábrica muestra los despliegues y la manera en que son desplegadas las diferentes herramientas para lograr el entorno KAIZEN en todas las facetas de la gestión de fábrica, desde la política corporativa (Hoshin-Kanri) , hasta la seguridad (TPS), pasando por los cimientos que crea el despliegue de 5S, el Mantenimiento Preventivo Total (TPM) y el necesario establecimiento de la corriente de producción basado en la calidad total y la gestión visual.

The Factory Management encyclopedia shows the factory management mode and the tools necessary to develop a manufacturing standard Just-In-Time or JIT, Total Quality Control, and continuous improvement or KAIZEN, from the empirical point of view of the pioneering companies in these processes and the experienced and international vision of the Consultant and Sensei Koichi Kimura.
The Factory Management encyclopedia book series shows the deployments and the way in which the different tools are deployed to achieve the KAIZEN environment in all facets of factory management, from corporate policy (Hoshin-Kanri), to security (TPS), going through the foundations created by the deployment of 5S, Total Preventive Maintenance (TPM) and the necessary establishment of the production flow based on total quality and visual management.

Enciclopedia de Gestión de Fábrica. Volumen I
En este libro, finalmente se capturan los métodos que subyacen al pensamiento japonés de gestión corporativa, es decir, el MARCO DE GESTIÓN CORPORATIVA. Estos métodos no se habían sintetizado profundamente en el mundo occidental o incluso en Japón, hasta ahora. Este libro describe el sistema operativo y de gestión de TOYOTA, SUMITOMO, HONDA, etc.

Volume I of The Factory Management Encyclopedia:
In this book the methods that underlie Japanese Corporate Management thinking, that is, the CORPORATE MANAGEMENT FRAMEWORK, are finally captured. These methods had not been deeply synthesized in the Western world or even in Japan, until now. This book describes the management and operational system of TOYOTA, SUMITOMO, HONDA, etc.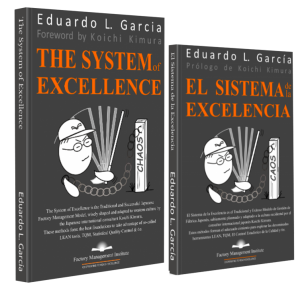 Gráficos y Tablas relevantes listos para descarga y publicados en el libro El Sistema de la Excelencia

Relevant tables and graphics ready for download and published in the book The System of Excellence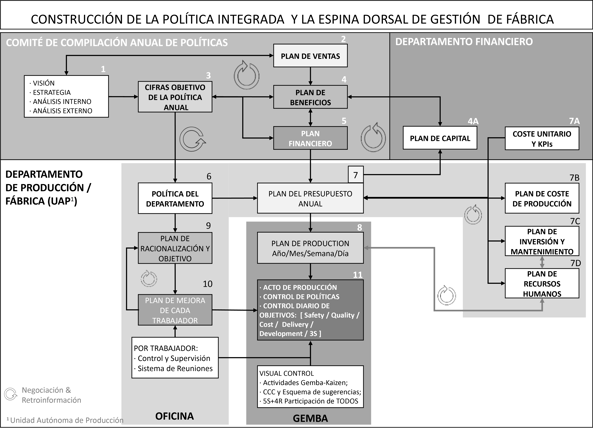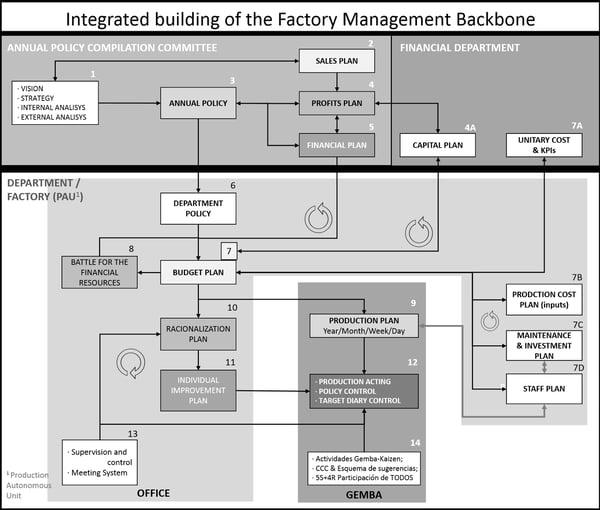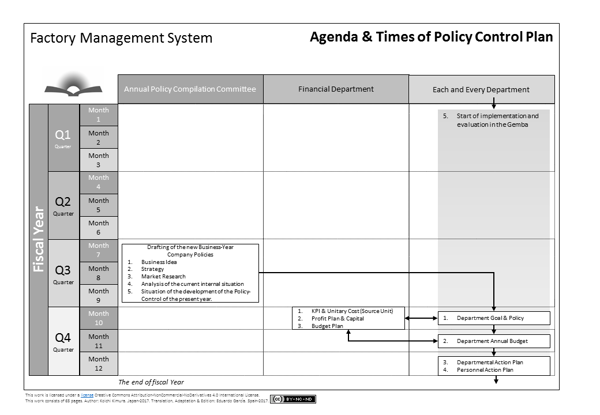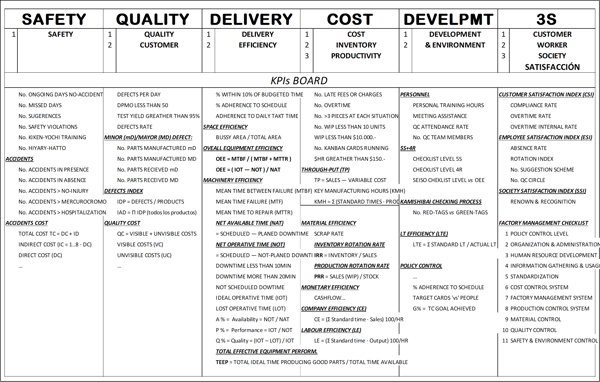 Cero Accidentes
(TPS) Total Preventive Safety
Volumen III de la Enciclopedia de Gestión de Fábrica
El Total Preventive Safety o TPS presentado en este libro, basado en el guión de desarrollo de Sensei Koichi Kimura, establece un método claro y escalable de la participación de todos los trabajadores en la gestión de la salud y seguridad en el trabajo, desarrollado a través de la participación de todas las personas por medio de Kaizen.
Segunda edición de Enero de 2021, corregida y ampliada, y con el prólogo de Manuel Bestraten y publicado bajo el sello de Mieses Global y The Factory Management Institute
… Disponible en Amazon

Zero Accidents
(TPS) Total Preventive Safety
Factory Management Encyclopedia, Volume III
The Total Preventive Safety or TPS introduced in this book (Ed.2019), based on the development script of Sensei Koichi Kimura, sets out a clear and scalable method of participation of all workers in the management of health & safety at work, developed through all people's participation over Kaizen.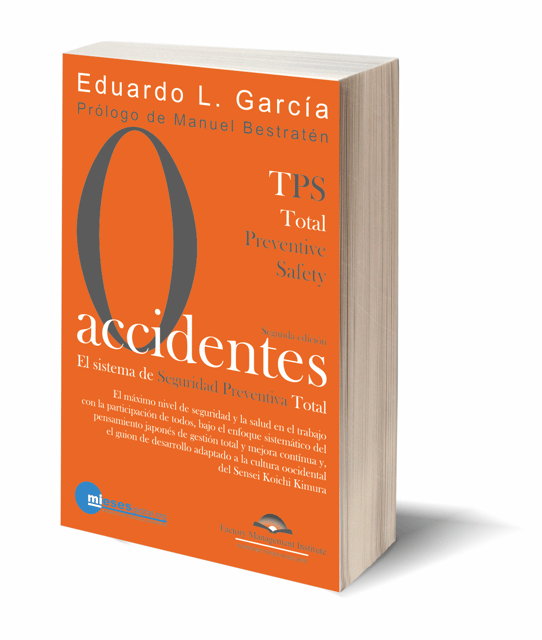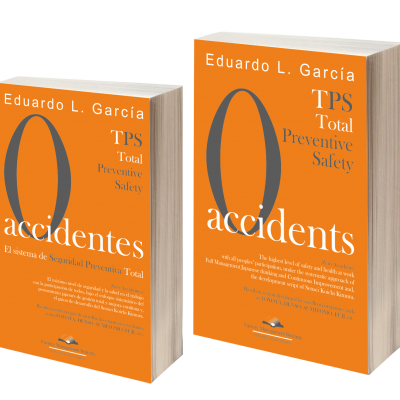 Nota legal:
Factory Management Institute es una entidad en período de incorporación a la fecha de publicación de este Web-site el 14 de Enero de 2021. Este sitio Web no recoge ni almacena datos de los usuarios ni los datos de sus emails son tratados ni almacenados de manera alguna y son destruidos una vez contestados.
El WSFDP es de libre acceso y gratuito, no compromete al Factory Management Institute ni al Candidato en manera alguna, y el Candidato es aceptado como pupilo por un Sensei certificado a nivel personal con el fin de crecer personal y profesionalmente, resultando los materiales que este Candidato cree en su camino a la excelencia, de su exclusiva propiedad, si bien las lecturas de libre acceso ya publicadas y por publicar lo son bajo licencia Creative-Commons: Atribución-NoComercial-SinDerivadas 4.0 Internacional (CC BY-NC-ND 4.0).